News
Peru State welcomes African art collection
Natalie Hahn donates 200 pieces collected over 38 years with United Nations programs
PERU – Dr. Natalie Hahn donated 200 pieces of art she collected over 38 years serving United Nations programs and College President Michael Evans says her generosity will provide cultural impact to the Peru State College campus for decades to come.
Hahn, a Nebraska native who help introduce soybeans and other crops to rural women, was honored by the Yoruba people with a chieftaincy. She organized the UNICEF campaign Democracy is Good for Children and worked with the World Bank to install water pumps in Malawi.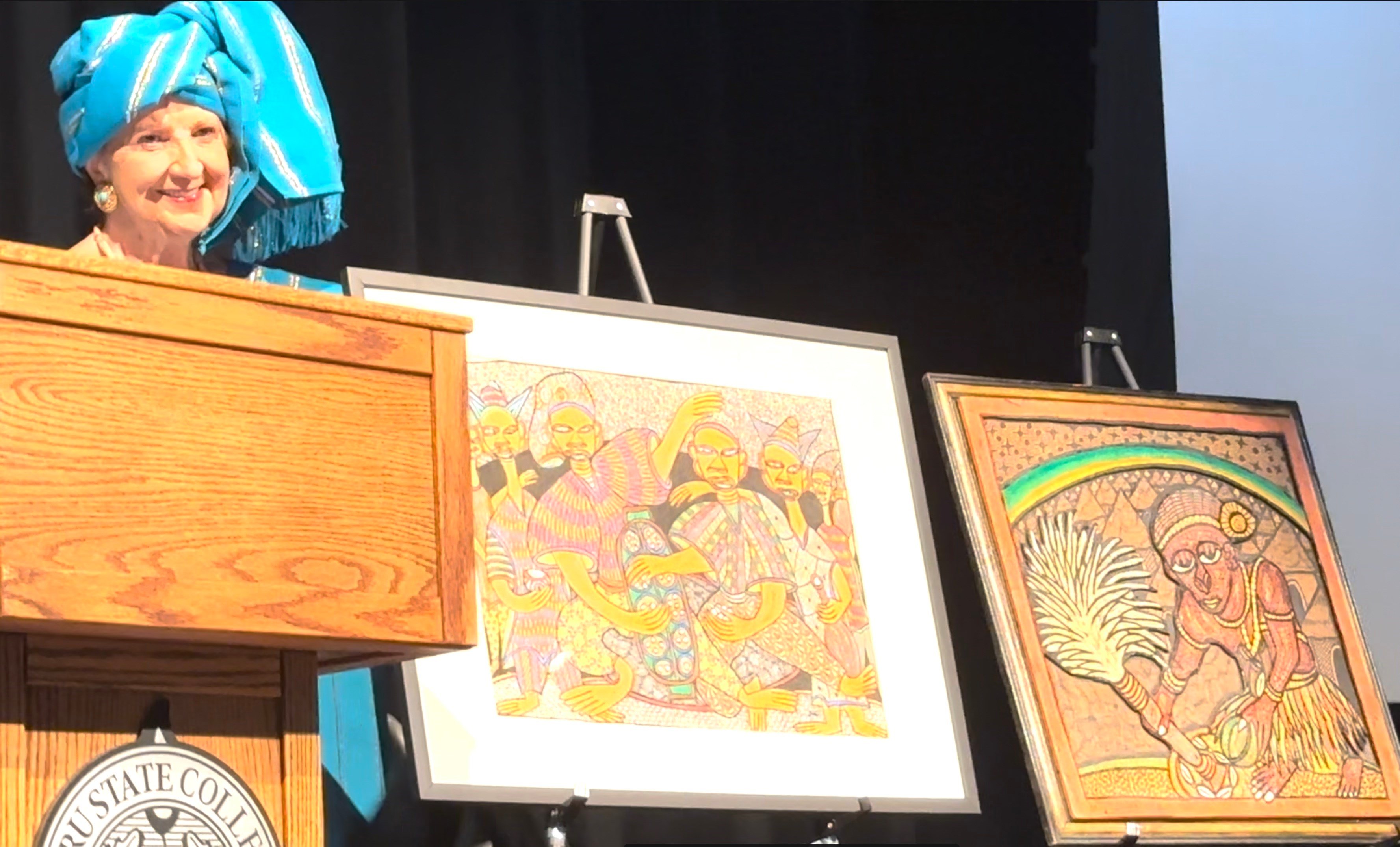 Evans: "Her approach to collecting this art all had to do with connections she made with the people, so it wasn't just buying a nice piece here, buying a nice piece there, but really choosing pieces that meant a lot to her from people that she knew and people she really wanted to maintain a connection with. All of that connection and all of that perspective is embodied in this collection."
Dr. Hahn said she has been searching for 40 years for a place to gift her collection and said she feels fortunate to have found Peru State.
She hopes the artwork will inspire people to know the world and express their own Nebraska culture within it.
Hahn: "How many people really know about Africa. It's beautiful country. It's a continent with such riches, such jewels , such artistry. The important thing is to travel the world and also to be a good Nebraska ambassador. When you travel the world you better know a lot about your own state, about the Indians, about our own heritage, about my own ancestors who came from Sweden and Germany – came in stage coaches, and what their history has been."
She encouraged Nebraskans to welcome immigrants, who she calls "our new Nebraskans," and said her  art collection is linked to the people who welcomed her and the villages where they lived.
Hahn: "People may be very poor but they are artistically creative. They would create wonderful, wonderful nativity sets out of mud, literally. They would do wonderful thorn carvings. And just the artistry of elegance, even though they didn't have money. They didn't have wealth, they didn't have any art supplies."
Elements of the collection will be on display in all academic buildings.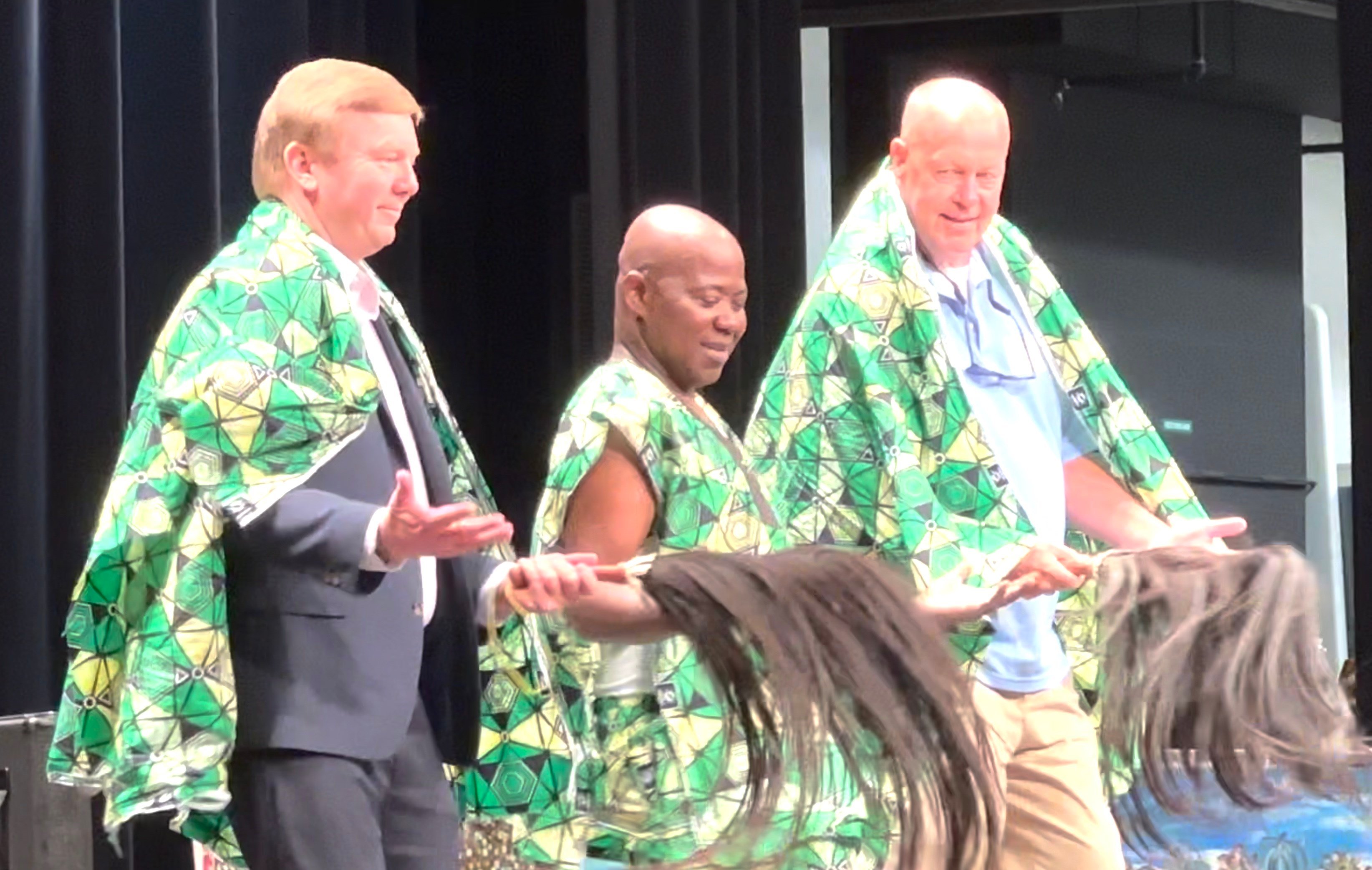 Evans: "The students, faculty, staff and visitors will all be exposed and surrounded by this art. It will lend an international feeling to the campus, a cultural feeling to the campus and just serve as a constant reminder of the joy and the complexity of, and the wonder of, the world beyond Peru State College."
The dedication included a keynote lecture by Dr. Henry Glassie on Nigerian artist Twins Seven-Seven. Two of his works were unveiled at the dedication.
African Culture Connection gave a drum and dance performance, even getting some from the audience to keep the beat and join in African dance.